Today i'm linking up with Becky at Tales of Beauty for Ashes for In the Word Wednesday. Every morning I wake up and grab my iPad and read my bible before my feet hit the floor. (Fletcher willing) It's just how I start my day. Lately i've been following my church's reading plan and we just got through the book of Job. That Job. Oh how I feel for Job. I tend to think of Job as one of the most popular people in the land. You know the friends you have that you feel like they have it made? Perfect house, perfect job, perfect family... so on and on? I think that's how people felt about Job. I mean he woke up every morning and made a sacrifice for each of his kids. He was the perfect follower of Christ. Then one day the Lord tells Satin to tempt Job. To take it all away. Just don't kill him. And that's what Satan did. Killed his servents, burned his sheep, killed his family. but yet (after tearing off his robe and shaving his head) he said this:
"Naked I came from my mother's womb,
The LORD gave and the LORD has taken away;
may the name of the LORD be praised."
HE PRAISED THE LORD! After everything that had happened to him he was still praising Him. Could you do that? If that happened to me I think I would be pretty angry... but not Job. Job gave it all up and gave glory to where it was do. In the middle of a storm.
I wanna be like Job.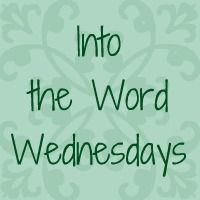 PS- Today i'm also linking up with Wednesday Wander with Twitter. So check that out too!!